CWWD 2022 - The Greatest CAMP on Earth! 
---
**2022 Camp Watcha Wanna Do - There will be no virtual option but we are involved in a virtual weekend camp called The Camp Show which runs four times a year.  There will be a page on the website soon with all the information you need and registration links. 
Circus theme for 2022 :)  

2022 CWWD resident camp dates in-person @ Camp Potawotami are June 5-10, 2022. 
Kinder Camp is Wednesday June 8th, 2022 from 10a-4p and in-person for 2022!! 
See more information about both Kinder and Resident camps under the events tab :)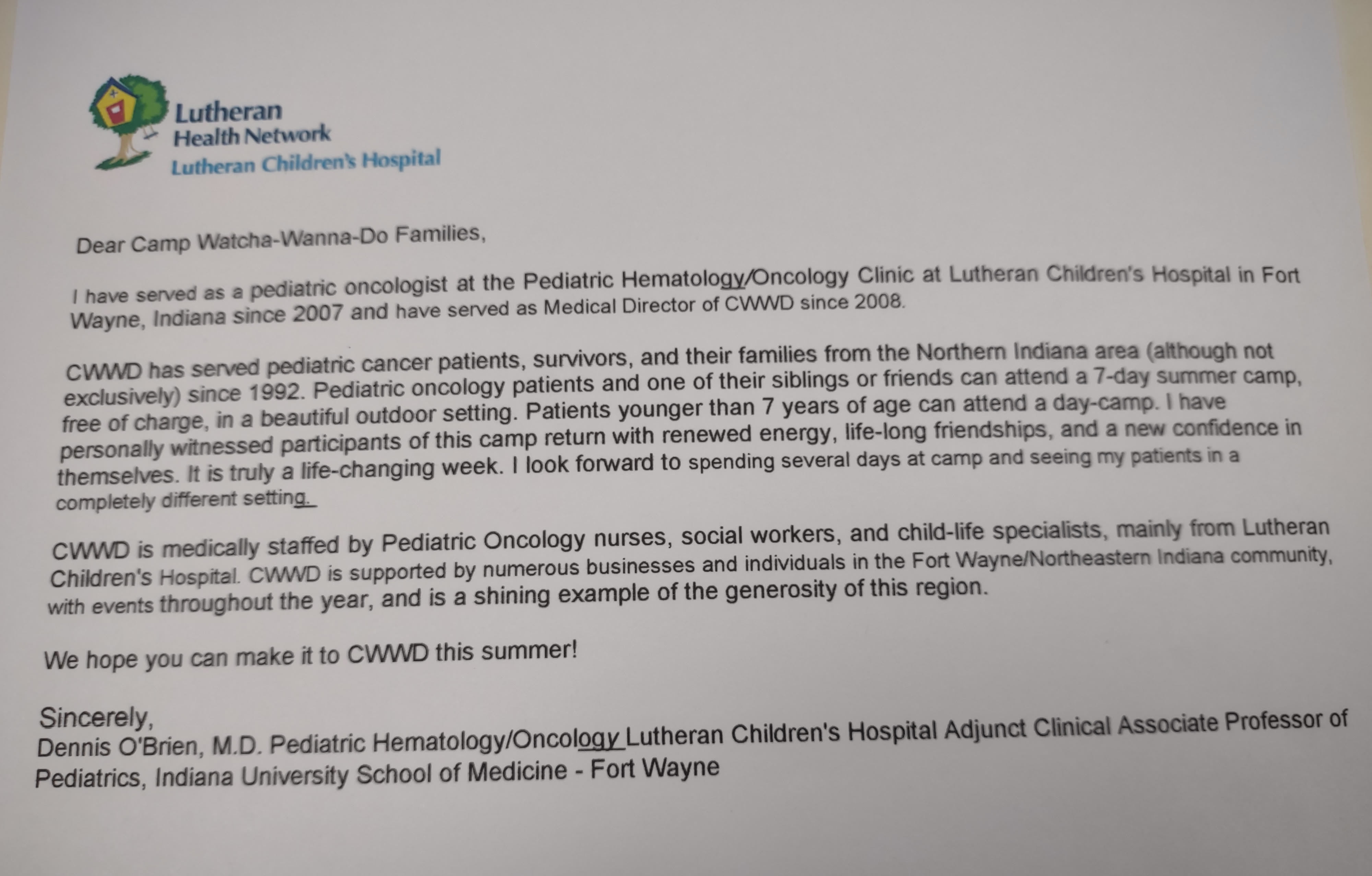 To register for camp, click on the links below.  The paper copies will be mailed late February. Please email Jennyfer at info.cwwd@gmail.com or call/text 260-609-3155 with any questions!
Resident Camper Registration 
Kinder Camp Registration